Web Design & web Development Miracle Agency Hong Kong
Why Is Web Design & Web Development so Important in HK
If you want your business to flourish & prosper in the Hong Kong Business environment, developing a well-designed, professional-looking corporate website development will get your foot in the door of the online market, and give you a base from which to build your clientele.
Web Design & Web development can include anything from simply programming the data of a website to adding client liaison, content, network security, and website development server configuration, eCommerce Web development, and more. Web Development usually ranges from creating the simplest, plain text to the most difficult web-based applications, social network services, and electronic business.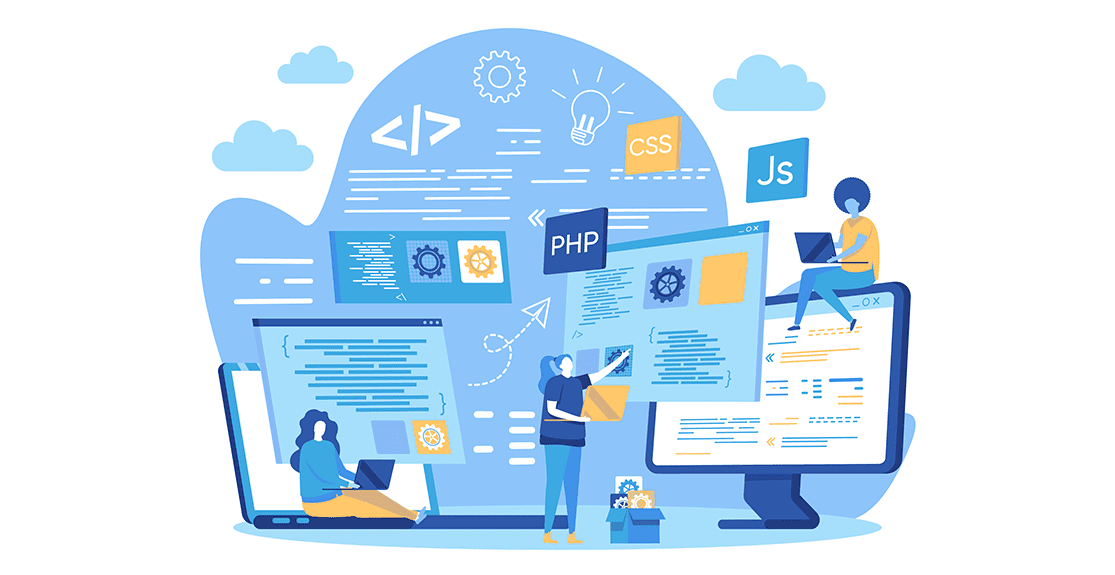 What Website Design & Website Development Agency Miracle can do for you
As Google accounts for more than 90% of global organic search traffic, it is essential to build an SEO friendly web design to engage your potential customers or business partners. Web Design & Web Development Agency Miracle Hong Kong builds an SEO-friendly website is undeniable. Integrating SEO optimizations into our client's website development will increase their presence on search engines, and more especially on Google SERPs.
Slow speeds kill conversions. In fact, 47% of consumers expect websites to load in two seconds or less — and 40% will abandon a page that takes three or more seconds. Web Design & Web Development Agency Miracle develops fast loading website by optimizing contents, CSS and javascript.

PHP is a recursive acronym for "PHP: Hypertext Preprocessor". It is a server side scripting language that is embedded in HTML. It is used to manage dynamic content, databases, session tracking, even build entire e-commerce sites.

Node.js is an open-source, cross-platform, back-end JavaScript runtime environment that runs on the V8 engine and executes JavaScript code outside a web browser. Node.js lets developers use JavaScript to write command line tools and for server-side scripting—running scripts server-side to produce dynamic web page content before the page is sent to the user's web browser.

React makes it painless to create interactive UIs. Design simple views for each state in your application, and React will efficiently update and render just the right components when your data changes. Declarative views make your code more predictable and easier to debug.
FREQUENTLY ASKED QUESTIONS
We've got a lot more in store for you. Find out more...
Send us your requirements and we'll reply shortly after with a quotation to indicate estimated pricing and timelines. The more information you can share with us at this point, the better!
Have an idea
?

Call 3905 2098 today

!