HEADLESS CMS DEVELOPMENT HONG KONG
How to use Headless CMS Development
in Hong Kong
1. Choose a headless CMS platform: You'll need to select a headless CMS platform that suits your needs. There are many options available, including open-source and commercial solutions. Some popular headless CMS platforms include WordPress, Drupal, Laravel, Contentful, Strapi, Kentico Kontent, and Prismic.
2. Set up your content types: Once you've chosen a headless CMS platform, you'll need to set up your content types. This involves defining the structure of your content, such as articles, blog posts, or products. You may also need to specify any fields or metadata that are associated with each content type.
3. Create and manage your content: With your content types defined, you can start creating and managing your content. This typically involves using a web-based interface provided by the headless CMS platform, which allows you to create, edit, and publish content.
4. Access your content via an API: Unlike traditional CMSs, a headless CMS doesn't provide a frontend for your content. Instead, you'll need to access your content via an API (Application Programming Interface). This allows you to retrieve your content and use it in any frontend application or platform you choose.
5. Build your frontend: Finally, you can build your web user interface design and responsive web design, which are frontend application or website using the programming language or framework of your choice such as GatsbyJS, NextJS. Because your content is stored in a headless CMS, you can use any technology stack you like to present that content to your users.
Overall, using a headless CMS requires a bit more technical expertise than a traditional CMS, but it offers greater flexibility and control over your content and how it's presented to your users.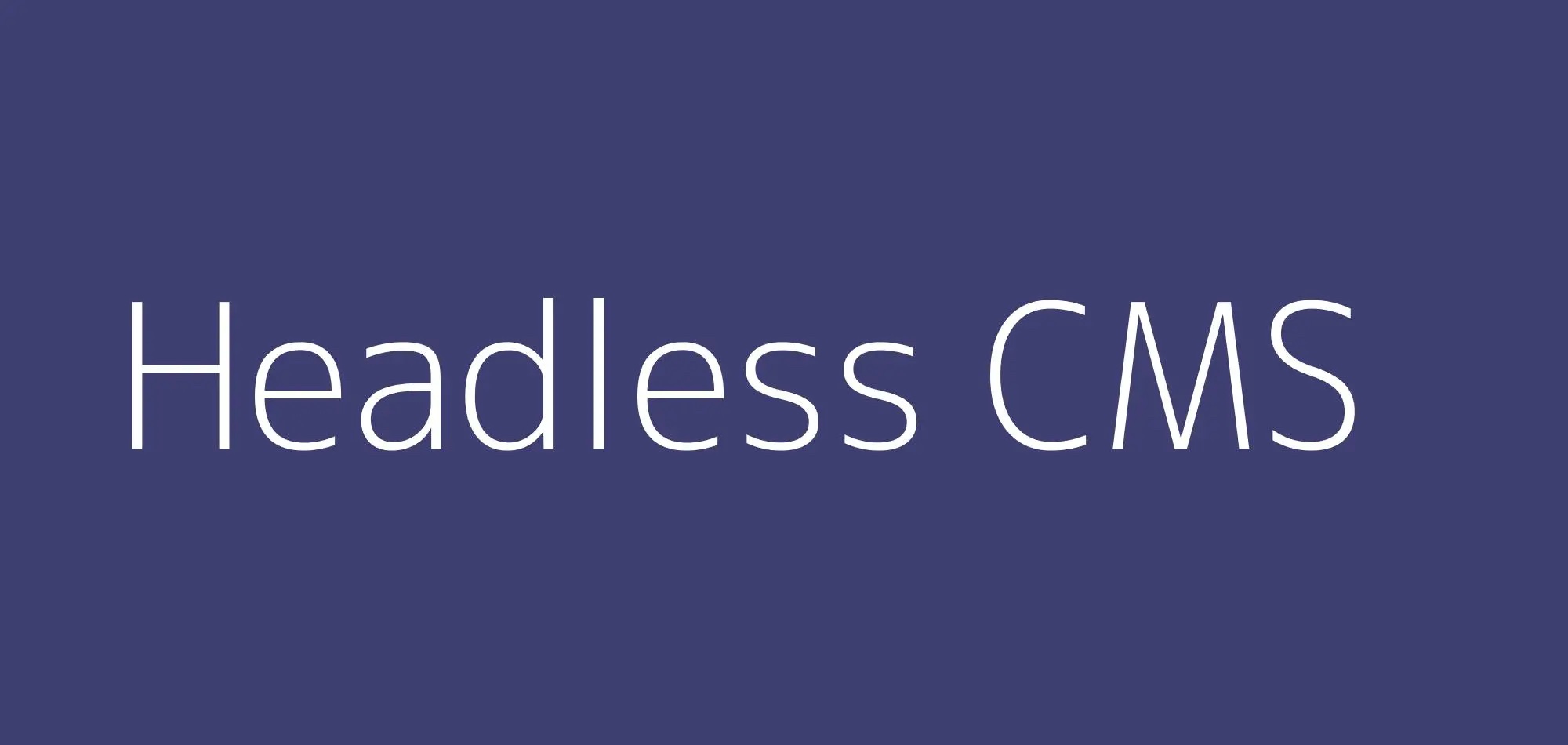 What Headless CMS Development Agency Miracle can do for you
There are several benefits to using a headless CMS Development:
1. Flexibility: With a headless CMS development, you have complete control over how your content is presented to your users. You can use any technology stack or framework you like to build your frontend, whether that's a web application, mobile app, or other digital experience.
2. Faster development: Because a headless CMS separates the content management and presentation layers, developers can work independently and in parallel. This can lead to faster development times and more agile workflows.
3. Improved scalability: With a headless CMS, your content is stored separately from your frontend application, which can improve scalability and reduce performance issues. This is because you can use a content delivery network (CDN) to cache and serve your content globally, reducing the load on your servers.
4. Better user experience: By decoupling the content and presentation layers, you can create a more seamless and consistent user experience across different channels and devices. This can improve engagement and retention rates.
5. Lower costs: Because a headless CMS is typically cloud-based, you can reduce infrastructure and maintenance costs, as well as the need to hire specialized developers for specific technologies or platforms.
Overall, a headless CMS development can offer greater flexibility, scalability, and control over your content and digital experiences, while also reducing costs and improving development workflows.
FREQUENTLY ASKED QUESTIONS
We've got a lot more in store for you. Find out more...
Send us your requirements and we'll reply shortly after with a quotation to indicate estimated pricing and timelines. The more information you can share with us at this point, the better!
Have an idea
?

Call 3905 2098 today

!