Is Event Marketing still useful in a modern world?
The benefits of event marketing
Brand awareness
Events are a great way to get your brand in front of your audience and meet new customers. When you host events, you position your brand as an authority in the industry by showcasing your knowledge, expertise, and product offerings. Attendees will walk away with a better understanding of your brand, which may lead to increased awareness and recognition. 
Lead generation
Hosting events will help you generate leads that can be converted into potential customers. Events are a great opportunity for you to interact with your target audience and ask them questions about their challenges, needs, and desires. You can then use this information to create tailored content that addresses their concerns and drives them to take action. 
Networking
Building connections is crucial for your business's growth. Even small talk can go a long way in helping you make valuable connections with other business owners and industry influencers. You can also use events as an opportunity to meet potential partners. – Sales – Events are a great way to close sales. You can use presentations, demonstrations, or meet-and-greet sessions to close deals with new customers. You can also use an online event to close sales by creating an online course, webinar, or live session.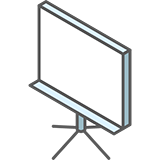 In-person events
In-person event marketing are live sessions that allow you to meet your customers in person. You can host workshops, conferences, seminars, or any other live event to share your knowledge and expertise with your audience. You can also use in-person events to network with other businesses and gain referrals.

Webinar
Webinars event marketing are online sessions that allow you to educate your audience and achieve your objectives without leaving the comfort of your home. Webinars are a great way to build trust and authority in your niche. They are also a great way to interact with potential clients and show them that you have the knowledge and resources to solve their problems.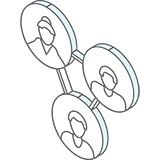 Conference
Conferences event marketing are events that bring together people from various industries to discuss current trends and issues. Conferences are a great way to network with other people in your industry or even outside it. They are also a great way to learn about new trends. You can also host conferences by inviting industry experts to share their knowledge and insights with your audience.
FREQUENTLY ASKED QUESTIONS
Corporate communication helps organizations explain their mission, combine its many visions and values into a cohesive message to stakeholders. The concept of corporate communication could be seen as an integrative communication structure linking stakeholders to the organization, which is what can Miracles brings into your future communication planning.
A Great Corporate Communications Agency can drive Brand Value through Efficient PR communication planning. As one of the leading communications companies in Hong Kong, we have helped clients in a variety of sectors, including consumer products, technology, retail, property and financial services firm. Aiming to build and preserve a positive image for the corporation through our client oriented strategic corporate communications.
CSR stands for Corporate Social Responsibility, which is a company's sustainability framework of responsible cultural influence. ESG stands for Environmental, Social, and Governance, which is an assessable outcome concerning a company's overall sustainability performance. In practical terms, you could also say: CSR: a general sustainability framework, mainly used by companies
We've got a lot more in store for you. Find out more...
Send us your requirements and we'll reply shortly after with a quotation to indicate estimated pricing and timelines. The more information you can share with us at this point, the better!
Have an idea
?

Call 3905 2098 today

!