What is WooCommerce development agency and how does it stand out
from other eCommerce web design solutions?
Why choose WooCommerce eCommerce solution as a development tool
Miracle's WooCommerce Development solution is an excellent performance is hampered with Plugins. WooCommerce Web Design & WooCommerce Development Community you will find abundant documentation, articles, and informative guides. WooCommerce development is the most popular eCommerce platform on the web and is used by more than 3 million online shops. WooCommerce gives you the tools to make your store as beautiful as it is secure, and helps you grow your business according to your needs. It's never been easier or safer to start an eCommerce website. 
With WooCommerce development, you can focus on what you do best, while we handle design, coding, hosting, payments and much more! WooCommerce Development solution supports multiple payment methods such as PayPal, Stripe, Alipay, etc, there is a number of services and third-party tools you can integrate to grow your business.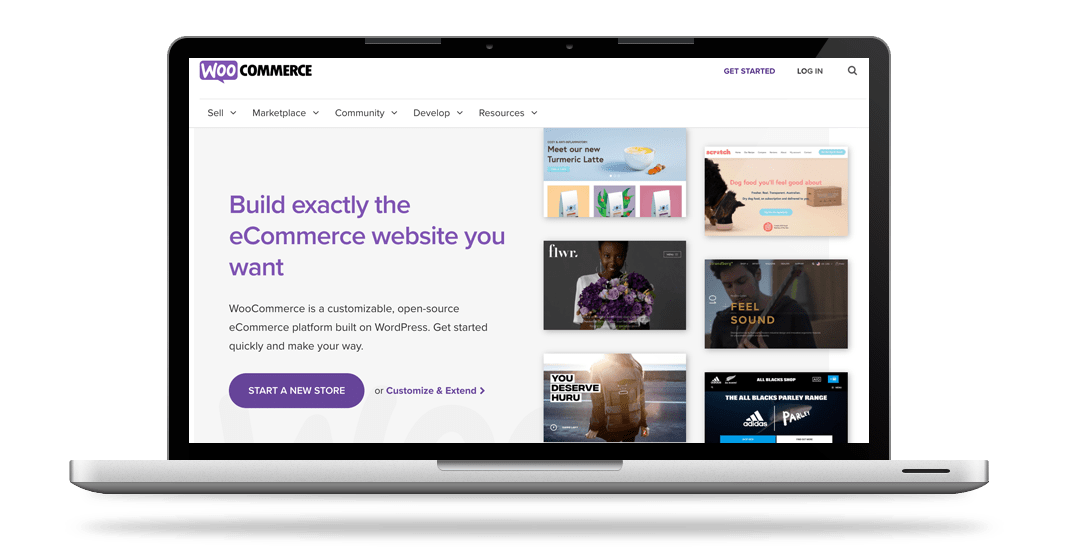 What WooCommerce Development Agency Miracle can do for you
Woocommerce Development Agency Miracles has an extensive portfolio of eCommerce websites including but not limited to Online shop corporate sites, marketing websites, and so forth. Woocommerce Web Desgn Agency Miracle is experienced in designing and developing eCommerce websites and can help you redesign your site to provide a mobile-friendly experience and focus on user online shopping journey.
Conversion is one of the main factors influencing the shop's total sales. Without a working conversion path, getting traffic to your Woocommerce development website doesn't mean better results. User journey testing at the design stage can save a lot of time and increase the website's efficiency after it's going live.

WooCommerce development is a customizable, open-source eCommerce platform built on WordPress. Get started quickly and make your way.

Add the WooCommerce plugin to any WordPress site and set up a new store in minutes. Get secure payments, configurable shipping options, and more, out of the box for free.

Manage your business on the go with the WooCommerce Mobile App. Create products, process orders, and keep an eye on key stats in real-time.
FREQUENTLY ASKED QUESTIONS
We've got a lot more in store for you. Find out more...
Send us your requirements and we'll reply shortly after with a quotation to indicate estimated pricing and timelines. The more information you can share with us at this point, the better!
Have an idea
?

Call 3905 2098 today

!