Miracle Hong Kong virtual reality solutions are complete software & hardware systems scaling to your needs
Miracle Hong Kong has been a leading architectural and interior design Augmented (AR) solutions, Virtual Reality (VR) solutions, 3D content and VR Agency in Hong Kong. Our VR Development team prides itself as one of the pioneering VR Solution companies in Hong Kong. Our VR Development team explores the home remodeling industry, helping businesses to increase both their sales and design efficiency by AR and VR solutions in Hong Kong.
Miracle Hong Kong AR and VR solution's deep-rooted heritage in VFX and CGI production is combined with an industry-defining approach to virtual reality, augmented reality, mixed reality, and experiential marketing. We have a proven track record in creating memorable experiences that connect audiences, evoke emotion, and leave a positive lasting impression.
Our VR Development team produce quality, story-driven, fully immersive, and interactive experiences, and offer new and exciting ways to engage audiences. An outstanding team equipped with extensive skill sets and the latest digital toolkits, we are the one-stop-shop for AR and VR Showroom in HK.


User Story
Miracle aim to develop human-centric eCommerce strategy and solutions that help brands navigate the digital shopping landscape and see tangible business result.

VR User Experience
An ecommerce platform that supports excellent user experience design can help make a brand's online store easy to navigate and engaging to explore.

3D Design
Shopify and Woocommerce are leading e-commerce solutions. We walk you through the pros & cons of each and help you determine which solution is right for your business.

VR Solution Test
Proper integration with ERP enables the flow of information bidirectionally between the two systems. We have technical development expertise help your company to connect your platform.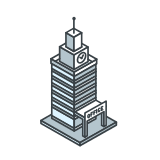 VIRTUAL TOUR
Miracle Digital specialise in creating unique, feature-rich, high-quality 360 virtual tours designed to work specifically for your business. From a single high resolution 360 panorama through to an extensive virtual tour complete with a custom-designed user interface, our tailored approach will ensure we meet all your requirements.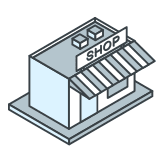 VIRTUAL SHOWROOM
Our virtual showroom is the perfect way to showcase your products and services. With the ability to play around with design ideas and see how certain products might look in combination, a VR showroom experience provides the perfect sandbox for your customers to start thinking creatively about what your products can do for them.
We've got a lot more in store for you. Find out more...
FREQUENTLY ASKED QUESTIONS
Send us your requirements and we'll reply shortly after with a quotation to indicate estimated pricing and timelines. The more information you can share with us at this point, the better!
Have an idea
?

Call 3905 2098 today

!