Why You Need to Build App User Flow Diagrams
for your mobile app development?
How App User Flow Designer get
started with user flows
Before our App UX design and App user flow team start designing your user flows, you need to understand your personas' needs. Users won't land on your site or app out of nowhere – they will be coming from different entry points. These include, but are not limited to, direct traffic, organic search, social media sites, and paid advertising. How users end up on your site or app really depends on their needs and expectations regarding your service or product. On top of this, users have different levels of knowledge and different expectations. Therefore it's important to first define personas, and then focus on finding the best way for each persona to navigate your site.
Our UX design team and App user flow perform user testing with real users to collect the data. This data will indicate how to prioritize the flows that will most impact your target user groups. By testing real users, you'll get insights into visitor types and you can then create custom user flows accordingly.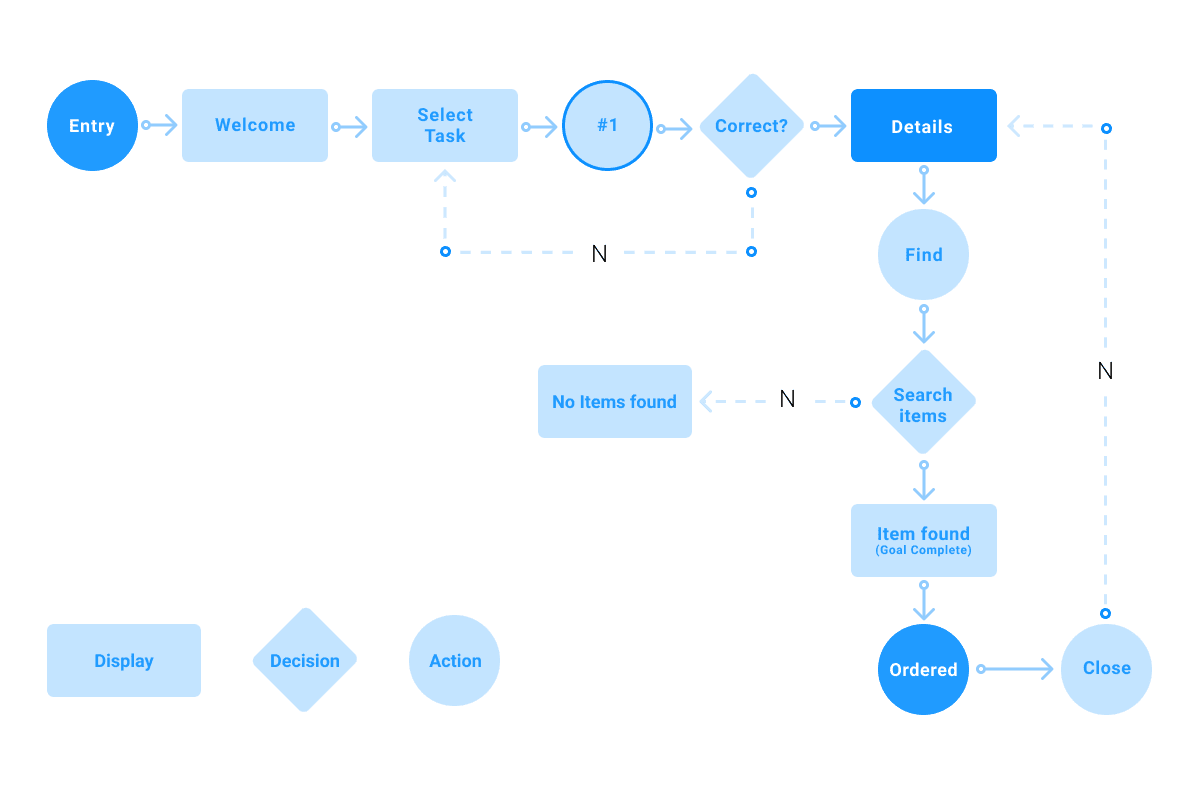 What App Development Agency Miracle user flow team can do for you
Our App UX design team define clear objectives, or requirements, your user flow with our clients. Objectives keep our team on track throughout the entire process of web or mobile creation. And when it comes to user flow, documenting our client's objectives clearly will ensure that your design flows meet all of them.
With a clear idea of the personas in mind, Miracle App design and App development team start to define our client's objectives. Choose a requirements definition and management tool that allows you to trace your user and business objectives alongside your designing your flow.
Figma & Sketch allows you to integrate your requirements in your wireframe tool. We can link requirements directly to elements in the user interface to track them and simulate them for visualization of our client's objectives in real-time. You can even link the same requirement to more than one element for enhanced requirements definition.

Poorly user flow planned websites are like the off-road example. It's easy to get lost in there, and getting to somewhere specific can take a long time.

A user flow diagram visualize a customer's experience navigating your website.Show how a site or app user will logically move through content from page to page. Identify a website's structure and functionality or to cut out unnecessary or inefficient pages.

To build successful flows for Woocommerce or Shopify eCommerce store, you need a deep understanding of how the customers make shopping decisions and what the points of friction are in their shopping journey.
FREQUENTLY ASKED QUESTIONS
We've got a lot more in store for you. Find out more...
Send us your requirements and we'll reply shortly after with a quotation to indicate estimated pricing and timelines. The more information you can share with us at this point, the better!
Have an idea
?

Call 3905 2098 today

!