What is CSR report & ESG report nowadays?

CSR report & ESG report Strategy
A mission statement describes the reason your business exists. It should articulate the fundamental reason you exist as a company, your purpose and how you intend to fulfill it. A purpose statement describes how you plan to execute your mission. It should outline your organization's highest priorities and guide decision-making about how to move the company forward. 
For example, a mission statement for an organization that provides customer support could be "to create the best experience for customers in the telecom industry." A purpose statement for that same organization might read, "we will create the best customer experience by empowering our team members, improving our product and investing in our infrastructure."
Defining the strategies that support your mission
Your mission and purpose are the foundations of your strategic plan. Once you've defined them, your next step is to define the strategies that will help you fulfill your mission. For example, if one of your strategies is to empower your team members, you might choose to adopt a remote work policy, offer professional development opportunities and encourage employees to share their knowledge with one another. 
For an organization that intends to improve its infrastructure, one strategy might be to invest in new technologies that increase efficiency. Another might be to reposition your customer support center so that it can offer better service.
A strong CSR report and ESG report with the strategy is crucial to achieving sustainable business growth. It's important to remember, however, that it's something you have to work at every day. It can't be something that you do once and then check off your list. A company's strategic plan should account for all of these considerations when developing business operations. If your company doesn't have a strategic plan, incorporating these elements will help you create one, which will allow you to make informed decisions that are aligned with your values, and ultimately help you succeed.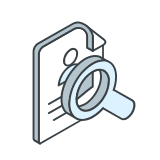 Strategic positioning
A positive corporate reputation, supported by strategic corporate PR, is one of the best keys to build up a valuable relationship with customers and business stakeholders.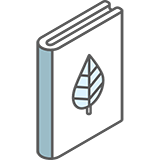 Report design
A great report design can drastically improve how people experience the whole story, especially when you're sharing data insights.
Professional Translation and copywriting
After finishing a report, we must connect it with the target language, that's why we need to have a professional Translation and copywriting team to fulfill this goal.
FREQUENTLY ASKED QUESTIONS
Corporate communication helps organizations explain their mission, combine its many visions and values into a cohesive message to stakeholders. The concept of corporate communication could be seen as an integrative communication structure linking stakeholders to the organization, which is what can Miracles brings into your future communication planning.
A Great Corporate Communications Agency can drive Brand Value through Efficient PR communication planning. As one of the leading communications companies in Hong Kong, we have helped clients in a variety of sectors, including consumer products, technology, retail, property and financial services firm. Aiming to build and preserve a positive image for the corporation through our client oriented strategic corporate communications.
CSR stands for Corporate Social Responsibility, which is a company's sustainability framework of responsible cultural influence. ESG stands for Environmental, Social, and Governance, which is an assessable outcome concerning a company's overall sustainability performance. In practical terms, you could also say: CSR: a general sustainability framework, mainly used by companies
We've got a lot more in store for you. Find out more...
Send us your requirements and we'll reply shortly after with a quotation to indicate estimated pricing and timelines. The more information you can share with us at this point, the better!
Have an idea
?

Call 3905 2098 today

!